Happy Friday to you all! It's time for Fired Up Friday again, the day where I share things that have inspired me over the past week. Let's get to it!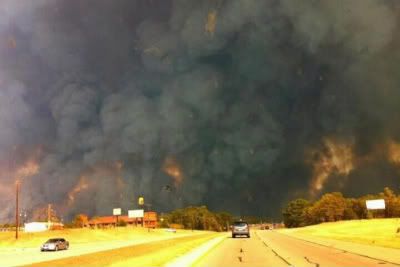 And lastly, the fires here in Central Texas. You may ask why such a horrible disaster can inspire me, but let me explain. It's not so much the fire that inspires me, but how people come together after a disaster like this. People are so willing to donate their time and effort to others after a disaster. It's one of the few times I can actually say I'm proud of our human race. Does that make sense?
(If you'd like to help out, please click here to read my previous post.)
Well that wraps it up for me this week. What's inspired you lately? Please tell me in the comments!