First of all, I'd like to wish a huge Happy Birthday to my partner in crime
Jen
! She's having a birthday giveaway on her blog, so be sure to stop by and tell her Happy Birthday! (And try to win a free book too, of course.)
Secondly, I gave in and got a Tumblr. To be honest, the reason I got one was because John Green and Hank Green recently got one (Y'all know I'm an obsessed Nerdfighter), so I thought it was time I gave in. I'm really enjoying it so far. I'm still learning how to use it, but it's neat. It's kind of like an in between blog and Twitter. If you'd like to follow me,
click here
.
Thirdly, the
Literary Lonestars
are featured Sweethearts on the
Texas Sweethearts & Scoundrels
blog! We were so excited when they contacted us to be interviewed, we feel all famous and stuff! If you'd like to read our interview,
click here
.
Forthly, I am, and always will be, a Harry Potter fangirl. Like, to epic proportions. Today I will start my Epic Harry Potter reread where I plan on rereading all seven books before the movie comes out July 15th. I would
love
it if you joined me! I think it would be fun to get a group together, no? Please let me know if you're interested! (Hufflepuffs UNITE!)
Fifthly, How's the writing going, you ask? Well if you read my
previous post
, you'll see that I finished my first round of edits and I'm now taking a bit of a break. I plan on printing out my manuscript sometime this week and doing another round of edits on it because my eyes are shot from staring at it on a monitor all day. Taking a break has been... weird. I've done a little brainstorming on The Shiny, but other than that I haven't done any writing work at all. I think it's been good for me, but I'm also itching to start to work on edits again. I want this thing DONE.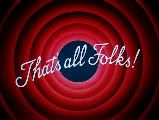 I think that's all I have for now, sorry for the random assortment of thoughts. For some reason I'm not able to think very cohesively today so my thoughts came out a bit like a list. Hope everyone's having a great start to the summer, the heat index is supposed to be 101 here in Austin today. So not looking forward to the summer heat!