Just a quick little post to let you know of a couple of things around the interwebs I think you might be interested in.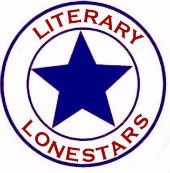 My friend Jen and I got to talking and decided we should make a Facebook page for Texas Book Bloggers (and book lovers) to come together. Texas has such a great literacy community and we thought there was a need for a page where all of us could come together, talk about books, authors who will be touring in the state, etc. So if you're in Texas (or even if you're not),
please go "like" the Literary Lonestars page!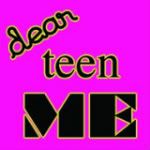 Dear Teen Me
is a website devoted to authors writing letters to their teen selves. It is an amazing project and I feel so honored to be a part of it. I mean... my name is right under Sarah Ockler's... eeek! How crazy is that? I don't feel like I deserve to be a part of such a well known, amazing, and talented group of people. My DTM letter won't be up until the beginning-ish of the year, but please go check out some of the letters that have been posted so far! They are truly inspiring.