The author I chose to highlight today for Author Appreciation Week is
Michelle Zink
!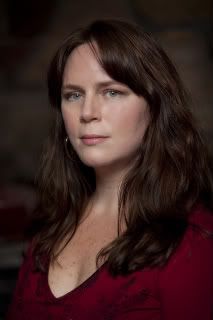 Michelle is the author of
Prophecy of the Sisters
(Little Brown, August 2009) and
Guardian of the Gate
(Little Brown, August 2010)
I seriously cannot tell you how many times Michelle has talked me off the edge (so to speak). Her never ending encouragement and happy thoughts have changed my outlook as a writer and a person. I look up to her so much. She's one of my biggest role models not only in the YA lit community, but in life. She's sound proof that IT CAN BE DONE. Yes you can hold a job and write a book. Yes you can have kids (and a LIFE!) and be a published author. Yes you can still be WHO YOU ARE and also call yourself a writer at the same time. Michelle is probably one of the most humble, down to earth people that I know.
So... to Michelle: Thank you for all you've done for me personally and for the YA community over the past year or so. I can honestly say that my life is changed and I am a better person for having "met" you. Thank you.